There were several technical problems during filming this week and as a result some of the content did not have adequate sound. So we have provided both a written and video newsletter for this week. For more content on today's message, we encourage you to read the blog below as well as watching the video. May God be glorified and we pray you will be blessed.
We learn from the gospels that many people received God's divine healing when they simply touched the hem of Jesus' garment. What are you needing from the Lord this week? How might you 'touch His garment' to receive?
The word salvation is multi-faceted. The simplest definition is" to be delivered (or rescued) from peril." Salvation does not only include the forgiveness of sins and the promise of eternal life, but much more! Whatever "peril" you are experiencing from this fallen world — the need for healing, deliverance, protection, provision, or anything that diminishes God's plan for your life — the answer or solution to your need is found in Jesus.
In these scripture passages we see salvation being provided in the benefit of healing–but the lesson teaches us principles that go beyond healing, to the power of Jesus to meet our need.
Luke 8:43-48 describes a powerful event of healing. "Now a woman, having a flow of blood for twelve years, who had spent all her livelihood on physicians and could not be healed by any, came from behind and touched the border of His garment. And immediately her flow of blood stopped. And Jesus said, "Who touched Me?" When all denied it, Peter and those with him said, "Master, the multitudes throng and press You, and You say, 'Who touched Me?' "But Jesus said, "Somebody touched Me, for I perceived power going out from Me."  Now when the woman saw that she was not hidden, she came trembling; and falling down before Him, she declared to Him in the presence of all the people the reason she had touched Him and how she was healed immediately. And He said to her, "Daughter, be of good cheer; your faith has made you well. Go in peace." 
Isn't it interesting that many touched Jesus as He moved through the throng but one person with faith who touched the hem of His garment caused power to flow out of Him. Jesus responded to the flow of power leaving Him. This passage includes all the explanations to know not only that the woman was healed but what her circumstances and long road to healing looked like. It also gives us the awesome description of what one touch of Jesus with faith, can accomplish.
Following the event where Peter walked on water, the disciples and Jesus landed on shore where many people came to Jesus for healing. His reputation had preceded Him and people had heard that He healed all types of physical needs. They had faith because they had heard of the many reports. And even though these people did not yet understand that Jesus was the Son of God, they had faith that He was from God and had the power to heal… so their faith was strong.
Matthew 14:34-36 "When they had crossed over, they came to the land of Gennesaret. And when the men of that place recognized Him, they sent out into all that surrounding region, brought to Him all who were sick, and begged Him that they might only touch the hem of His garment. And as many as touched it were made perfectly well."
Whether they had already heard the testimony of the woman with the issue of blood or simply believed that simply touching Him would provide their solution, these people had faith in Jesus to meet their need.
In these days of man's religious doctrines and confusion, it is more important than ever to develop pure faith, childlike faith and humility just like the woman recorded in Matthew 15. Jesus is the same yesterday, today and forever. And He is no respecter of persons. God's healing is His plan, spirit, soul and body.
With God nothing is impossible.
Dale & Paula Black 
What Others Are Saying:
  "I love you ♥️Thank you so much for sharing your story. You helped this this lonely soul so much . God bless you. Please never stop sharing, helping the lost, you helped me and I'm so Grateful . You can see God working through you to save others please never stop . God bless" – Jennifer
  "What a wonderful word! The Lord has been highlighting this passage to me within the past week." – Hilda
  "Thank you! I think this was for me! May our heavenly Father keep you and bless you!" – Anne
  "I am a new born-again Christian and 99% of my family are not and not strong in The Lord. But I know for a fact that they will never get the vaccine! I will fight and make sure the politicians or whoever it is, that's making this happen, that I, my family and my friends and their family will NEVER TAKE THE VACCINE! So I'm sure that's going to mean war! But if God is for us, who can be against us, brothers and sisters!! God bless you Dale & please keep us posted on what's happening & going to happen!" – DOC
    "Most excellent presentation. Thank you God in Jesus name! May we continue always to endure to the end and to worship you in spirit and in truth. Hallelujah!" – Becky
Not sure you're going to HEAVEN? Then click on the following video link: "Jesus said, You Must Be Born Again."
Join us in Prayer & Fasting, Mondays at 12:00 noon Pacific Time every week. To learn more, go to: Humble Heart: Prayer & Fasting at DaleBlack.org.  Please email and let us know you are joining this powerful group of intercessors.
Coeur d'Alene Lake Cruise – ALL are invited. Saturday, October 3rd at 2:30 Dale & Paula and Kara will be hosting a Coeur d'Alene Lake Cruise. If you would like to be part of this special event, please DO join us. Dale & Paula would love the opportunity to get personally acquainted with you. For more information or to purchase a ticket (approx. $28 pp) call at 951-526-2101 with your message. Someone will call you back. See you there!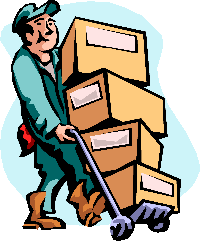 Thank you, brothers and sisters for your wonderful support. We thank the Lord for answered prayers in our successful relocation. Please know that we would love to see you in person so plan on making a visit when you can. We'll be releasing a final report on the Relocation Project later this week.
The NEW Ministry MAILING address is: DBM * P.O. Box 2841, Hayden, ID 83835. 
.
Would you like to partner with Dale & Paula?
You can be part of sharing the gospel of Jesus to save, heal and deliver worldwide. You can help support building up believers in their faith.
Learn the benefits of DBM Partnership
*If you would like to DONATE to help the gospel go forward, you can give ONLINE or by MAIL. To give online, click on the DONATE button above. If you prefer to give with Check or Money Order, please make your donation payable to (NEW Mailing Address): Dale Black Ministries (DBM) *  P.O. Box 2841, Hayden, ID 83835. To make a donation or place an order by phone, call: 951-526-2101 and leave a message. Someone from our volunteer staff will call you back. Thank you very much, and may God's blessings be upon you and your family.