We believe we're living in the last days prophesied throughout the Bible. At any time, the Antichrist, who is also called the Beast, will enter the world stage as a predominant leader. He will be a charismatic man that the world will follow and adore. Why is it important to be able to recognize this man when he arrives? 
It is believed that he will help negotiate a peace treaty to secure Israel's security for 7 years. In doing this, he will be hailed by many, especially in Israel as their Messiah – a Messiah that even now, they are expecting to arrive any day.
Understanding how evil this man truly is and recognizing his agenda and goal, is crucial in order not to be deceived into taking the Mark of the Beast.
With God nothing is impossible!
.
Please COMMENT, SHARE, LIKE and SUBSCRIBE! Click the image above to watch.
What Others Are Saying:
   "Thank you brother Dale, for that timely and Holy Spirit inspired message. It was the exact word I needed to hear today!" (Signs of the End Times video) Phyllis – New York
 "Dear Capt. Dale, your testimony has touched me and has made me to repent. I know from my inner being, I will now serve the lord with all my heart. Thank you for your teachings." Melikaya – So. Africa
   "Dale, I want to thank you again for the work you do for the Lord. I wrote you a view years ago and told you about my daughter who died unexpectedly. I really enjoyed your book, your videos, and your letters. They help me get through each week."  (The After Effects video) David – Nevada  
"Thank you for such excellent hands on instruction for believers of all walks. The spiritual warfare techniques you share here should be at the fingertips and on the tongue of every Christ follower. Thank you for "the equipping of the saints" as the Bible puts it." (Power Over Demons video). Eric – Canada
"Thank YOU for all the wonderful teachings. We have learned SO MUCH from you about the "meshing" of the natural and spiritual worlds. – Not that we can claim proficiency, but at least now we know how to TRY! 🙂 Thank you for love and prayers. May God continue to Bless you Both and thereby bless all who learn from you!" Jim & Jeanne – Michigan
Not sure you're going to HEAVEN? Then click on the following video link: "Jesus said, You Must Be Born Again."
Join us in Prayer & Fasting, Mondays at 12:00 noon Pacific Time every week. Pray for the church to wake up and take her place in the battle. Pray for our country (and whatever country you live in), that God would accomplish His purpose and plan. To learn more, go to: Humble Heart: Prayer & Fasting at DaleBlack.org.  Please email and let us know you are joining this powerful group of intercessors.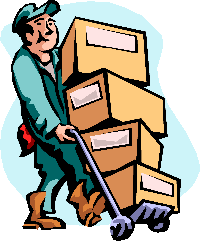 NEWS FLASH!
God is moving this ministry. Dale is already in Coeur d'Alene with the first truck load and setting up the new ministry office. Why? Because after months of prayer and seeking the Lord's direction, it is time to follow the Holy Spirit and relocate to north Idaho. Not only will each ministry dollar be stretched due to reduced cost of living, but there will be more favor to minister and preach God's uncompromising Word. We need your help! To learn more about this move and how you can be a blessing, go to:
Ministry Relocation Project.
.
Would you like to partner with Dale & Paula?
You can be part of sharing the gospel of Jesus to save, heal and deliver worldwide. You can help support building up believers in their faith.
Learn the benefits of DBM Partnership
*If you would like to DONATE to help the gospel go forward, you can give ONLINE or by MAIL. To give online, click on the DONATE button above. If you prefer to give with Check or Money Order, please make your donation payable to: Dale Black Ministries * P.O. Box 891177, Temecula, CA 92589. To make a donation or place an order by phone, call: 951-526-2101 and leave a message. Someone from our volunteer staff will call you back. Thank you very much, and may God's blessings be upon you and your family.