"What is man, that You should exalt him,
That You should set Your heart on him,
That You should visit him every morning,
And test him every moment?" Job 7:17-18
To endure in the last days, God's people can expect to be tested. Why does God test us? What is His purpose? First, let's define the word. As a noun a test is a procedure intended to establish the quality or reliability of something, especially before it is taken into widespread use.
Testing is a daily occurrence in the field of aviation, that's for sure. There is constant testing of pilots, equipment and personnel. It is also common for God to use testing to strengthen and prepare His children for bearing greater fruit as well as learning endurance. This is especially true in the end times. As a verb the dictionary gives an interesting definition: to ascertain the worth of a person . . . by subjection to certain examinations.
God loves you and does not test you because He is angry with you or wants to put you down. On the contrary, testing is a mark of God's favor. He tests us because He wants to establish our value. A jeweler will subject a precious diamond or gold or silver to certain tests. He does this because they are valuable. He doesn't bother to test base metals such as tin or iron.
In the Old Testament Job was a man of outstanding righteousness. God was pleased with Job. He actually boasted about him to Satan: "Have you considered My servant Job, that there is none like him on the earth, a blameless and upright man, one who fears God and shuns evil?"
Satan's response was typically accusatory: "He only serves You because of what He gets from You." In response, God permitted Satan to put Job to the test. The first thing God allowed Satan to do was destroy Job's possessions, including his servants and his children. God even permitted Satan to afflict Job's body with boils from head to toe—but he was not allowed to take Job's life.
Job understood that God was testing him. "When He has tested me," he said, "I shall come forth as gold." As you know, gold must be purified by fire. Job was determined to to endure. He cried out in agony of soul, but he never gave up.
Eliphaz, and Job's other two religious friends, deduced that Job's sufferings had to be due to sins he had committed. As typical religious friends they brought all sorts of ridiculous accusations against him. But in the end, God vindicated Job and rebuked Job's friends. God told Eliphaz, "You have not spoken of Me what is right, as My servant Job has."
Abraham was another righteous man who was subjected to testing. He was even required to offer his son to God as a burnt offering. Keep in mind that Abraham was subjected to severe tests because he had an exceptional destiny—a destiny to become the father of God's chosen people. This includes both Jewish and Christian. Let it be known that God administers special tests to those for whom He has special purposes.
The New Testament distinctly warns us that as believers in Jesus as Messiah, we should expect to undergo testing. Peter compares our faith to precious gold—the genuineness of which must be tested by fire. James tells us that we should respond to testing with joy: "My brethren, count it all joy when you fall into various trials, knowing that the testing of your faith produces patience [endurance]. But let patience [endurance] have its perfect work, that you may be perfect and complete, lacking nothing."
On different occasions Paula and I have each had to repent and ask God's forgiveness because we did not respond rightly to some of the tests which came our way. Specifically, we did not count them all joy!
James takes Job as an example of how to respond to testing: "You have heard of the endurance of Job and have seen the outcome of the Lord's dealings, that the Lord is full of compassion and merciful."
Testing or Chastening — Know the Difference
It is vital that we distinguish between God's testing and His chastening. Many people seem to assume that once they become Christians, they are exempt from God's chastening. From those I have talked with this is especially true if they have been believers for a long time. This assumption, however, has no scriptural basis.
To these believers, Hebrews gives a powerful warning: "My son, do not despise the chastening of the LORD, Nor be discouraged when you are rebuked by Him; For whom the LORD loves He chastens, And scourges every son whom He receives."
If you experience chastening, God is dealing with you as sons (and daughters); for what son is there whom a father does not chasten? Moses was 80 years old when the Lord commissioned him to return to Egypt and deliver Israel from their slavery. Yet when Moses was actually on his way back to Egypt, the Lord met him and sought to kill him. Can you believe that? It's true, but why? My answer is because of Moses' disobedience. Moses had not fulfilled the covenant of circumcision which the Lord had made with Abraham and his descendants. Only when Moses repented and had his son circumcised, did the Lord spare Moses' life and release him to go on his way.
We need to learn what is important to God and think as much as possible as He would think. We are not excused because we believe something that is acceptable in the modern day church or culture. My understanding is that God would rather have killed Moses than have permitted him to go through with his mission in disobedience to the command of the Lord. His position as a leader did not exempt him from the Father's discipline. In fact, leadership made him all the more accountable!
I find in this example personal application. I cannot expect to complete my God-given assignment if I make room for disobedience in my life. When we come under the dealings of God, we need to humble ourselves before Him and pray the prayer of David in Psalm 139:23–24, which has also been penned (with literary license) into one of my favorite hymns of the church: Search me, O God, and know my heart; test me and know my anxious thoughts. See if there is any offensive way in me, and lead me in the way everlasting.
Here is the key to knowing the difference between God's testing… or chastening by the Holy Spirit. If we sincerely allow the Lord to search our hearts and He does not impress anything upon us that is offensive to Him that we should repent of, then we can determine that we are under God's testing, not His chastening.
Our next actions depend upon the Holy Spirit's direction. If we are being chastened, our response should be to repent. If being tested; our response should be to endure. Problems exists if we persist in trying to endure when we should instead repent. Let us not be guilty of stubbornness and insensitivity. Praise the Good Lord for His Word as He prepares us for a future that magnifies Him in and through our lives.
With God nothing is impossible!
"Thank you. You guys are literally the only ones talking about this. I think all other churches have their head in the sand." Princesseza  
"Great message, thanks Dale and Paula! I especially like a new insight I gleaned from your message. Don't just look at the President's words and actions but look also at the character of those who are arrayed against him and what THEY stand for. Much food for thought there. It's like looking at an issue both forwards and backwards, doubling the amount of information." M. B.

"This shaking is happening now! Thank You Lord for warning Your people. Thank you Dale for being an obedient servant." Mo N.


"Thank you Dale Black..tellin' it like it is!!!! Praise GOD!!!!" Tim – IL
Not sure you're going to HEAVEN? Then click on the following video link: "Jesus said, You Must Be Born Again."
Join us in Prayer & Fasting, Mondays at 12:00 noon Pacific Time every week. Pray for the church to wake up and take her place in the battle. Pray for the leaders of our country (your country and the leaders of the world), that God would accomplish His purpose and plan. To learn more, go to: Humble Heart: Prayer & Fasting at DaleBlack.org.  Please email and let us know you are joining this powerful group of intercessors.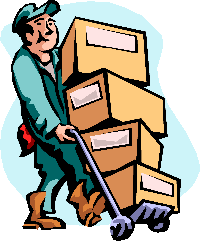 Thank you, brothers and sisters for your wonderful support. Please be patient with our lack of email and phone call responses. The move is FAR from over. We do not have a functioning office yet and very little help, so we are moving forward everyday but, whew… it is taking a long time to get established. Thank the Lord for answered prayers and please know that we would love to see you in person so plan on making a visit when you can.
The new Ministry address is: 2005 Ironwood Pkwy, #105, Coeur d'Alene, ID 83814. 
.
Would you like to partner with Dale & Paula?
You can be part of sharing the gospel of Jesus to save, heal and deliver worldwide. You can help support building up believers in their faith.
Learn the benefits of DBM Partnership
*If you would like to DONATE to help the gospel go forward, you can give ONLINE or by MAIL. To give online, click on the DONATE button above. If you prefer to give with Check or Money Order, please make your donation payable to: Dale Black Ministries * 2005 Ironwood Pkwy, Suite #105, Coeur d'Alene, ID 83814. To make a donation or place an order by phone, call: 951-526-2101 and leave a message. Someone from our volunteer staff will call you back. Thank you very much, and may God's blessings be upon you and your family.