September 11, 2020
God warns and protects those who are faithful to Him. Prophecy alerts are warnings from the Lord and are delivered not to scare us but to protect and prepare His children. Jesus is not the author of the trials we face… but He told us who is. Satan is the thief sent to steal, kill and destroy. Jesus also called him the accuser of the brethren as well as the father of lies. Satan is highly active and his works are more visible now than at any time since WWII.
The Spirit of God spoke to my heart and instructed me to declare a new warning to the body of Christ about a second testing. I will share this warning in two days. This alert is not sent to the world, but instead to believers who have ears to hear. In preparation for that warning, there are a few things to be reminded of.
The first element to understand is that the Lord's warnings are given to protect us, not to punish us. Even though the pandemic has shaken much of the world to its core, there are two more testings coming very soon. Secondly, do your best to listen to the promptings of the Holy Spirit. Only God can alert us in advance for what the enemy has planned. If you have not experienced the baptism of the Holy Spirit or do not sense the intimacy of the Holy Spirit, I urge you to press in and pursue this deep relationship that will help to protect you in these end times.
Recently God asked of me to make a new, deeper, unconditional surrender of my life, my future, my talents and possessions. He next asked of me to walk in a new role, that of a watchman, as well as teacher for the ways of the Lord. I now accept the fact that I shall warn, prepare and equip the saints through whatever tools and platforms are available. The Holy Spirit has placed some urgent warnings on my heart that I believe the Father wants revealed to those who are open to receive. As you now are fully aware, there is a global spiritual battle raging and we are seeing the manifestations of that battle in this natural realm unfolding hourly.
All of us want God's protection, right? Protection from the new trials coming our way (and there are two large tests coming to America that will also effect the world). There will be increased shortages of everything that makes your current life comfortable. You will want the supernatural covering of the Lord over you, your family, your job or business, and of course your finances too. God has a strong desire to protect you from the dangers you will face. But keep in mind, His first and foremost objective is the same as always – obedience. He will provide protection to those who follow His leading – who are obedient to Him.
Most believers in Jesus Christ want to see the glory of God in the here and now. Often, however, the glory of God is not evident, or it gets hyped and is less than authentic. You see, sins of the flesh, and sins in the religious organizations can rob God's children of His manifest presence.
The solution is found in obedience. I know, that sounds to most like it has nothing to do with God's protection and seeing His glory. But that assumption would be incorrect. Obedience has everything to do with God's glory and His protection. Obedience is about surrender, submission and honoring God.
"Then Jesus said to His disciples, "If anyone desires to come after Me, let him deny himself, and take up his cross, and follow Me." Matthew 16:24. And Romans 6:6, "Knowing this, that our old man was crucified with Him, that the body of sin might be done away with, that we should no longer be slaves of sin."
For many believers, the word "obedience" stirs memories of frustration and failure. We all know it's important—the Word of God clearly teaches how crucial obedience to the Lord has always been. But maybe you're not sure exactly how to go about it on a practical level. Look at the following scripture.
"Wherefore seeing we also are compassed about with so great a cloud of witnesses, let us lay aside every weight, and the sin which doth so easily beset us, and let us run with patience the race that is set before us, looking unto Jesus the author and finisher of our faith." – Hebrews 12:1-2
Some have simply given up, shrugging off such self-discipline and obedience to God as impossible. Others are still fighting stubbornly to get their flesh under control—and losing one battle after another.
But it doesn't have to be that way. In fact, we can't afford to let it be that way. It will cost us too much. Especially in light of what is happening and what is coming to America and many parts of the globe in this next series of testings.
In some ways you and I are blessed to be part of the generation that sees the signs and wonders of Jesus and the Holy Spirit, which the prophets of old wished they could have lived long enough to see. Along with the testings that are coming, in the last days we will also witness the Spirit of God poured out upon all flesh through the "latter rain" that is prophesied. But I believe this "latter rain" revival will come only through trials and persecution.
Sin in the church hinders the Spirit's flow. And only as we rid ourselves of it individually and corporately will the power and glory of God be manifest. Only then will we experience His protection and the glorious manifestations that are prophesied to take place in these last days.
So what can you do today in preparation for this new warning, which I will share with you in two days? Start by putting your past failure behind you. Make up your mind that you're not going to let the sins of the flesh rob you of God's presence. Lay down the sin you've struggled with so long. Repent and surrender your life anew to Jesus. Ask for Him to live His victorious life in and through you. Then, daily live under the Spirit's control… always in surrender to His Lordship. Look to Jesus…He will show you how. Ask Him to help you. Take a look at ALL of our video teachings on the "Holy Spirit" under the WATCH/READ button at the DaleBlack.org website homepage. Read Acts Chapters 1, 2 and 3. Learn all you can about what God's word says about your POWER SOURCE… which is the Person of the Holy Spirit.
Spend quality time communicating with God in prayer and praise. Start making decisions each day to act in agreement with what His Word teaches. You will soon sense the Lord's presence and His gentle promptings in your spirit. If you fail, even a little bit, go at once to the Lord and ask forgiveness. Remember, when you tell God you've sinned and repent, that's not when He found out about it. That's when you got rid of that sin. God doesn't remember your sin once you have sincerely asked for forgiveness.
There is a warning from the Lord coming that the Lord has prompted me to deliver… which I will share with you in two days. Be ready and know that God does have a DIVINE protection to those who are faithful and endure.
With God nothing is impossible!
Dale Black  
"Thank you. You guys are literally the only ones talking about this. I think all other churches have their head in the sand." Princesseza  
"Great message, thanks Dale and Paula! I especially like a new insight I gleaned from your message. Don't just look at the President's words and actions but look also at the character of those who are arrayed against him and what THEY stand for. Much food for thought there. It's like looking at an issue both forwards and backwards, doubling the amount of information." M. B.

"This shaking is happening now! Thank You Lord for warning Your people. Thank you Dale for being an obedient servant." Mo N.


"Thank you Dale Black..tellin' it like it is!!!! Praise GOD!!!!" Tim – IL
Not sure you're going to HEAVEN? Then click on the following video link: "Jesus said, You Must Be Born Again."
Join us in Prayer & Fasting, Mondays at 12:00 noon Pacific Time every week. Pray for the church to wake up and take her place in the battle. Pray for the leaders of our country (your country and the leaders of the world), that God would accomplish His purpose and plan. To learn more, go to: Humble Heart: Prayer & Fasting at DaleBlack.org.  Please email and let us know you are joining this powerful group of intercessors.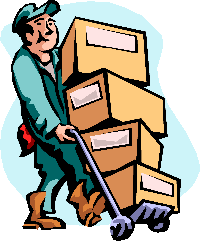 Thank you, brothers and sisters for your wonderful support. Please be patient with our lack of email and phone call responses. The move is FAR from over. We do not have a functioning office yet and very little help, so we are moving forward everyday but, whew… it is taking a long time to get established. Thank the Lord for answered prayers and please know that we would love to see you in person so plan on making a visit when you can.
The new Ministry address is: 2005 Ironwood Pkwy, #105, Coeur d'Alene, ID 83814. 
.
Would you like to partner with Dale & Paula?
You can be part of sharing the gospel of Jesus to save, heal and deliver worldwide. You can help support building up believers in their faith.
Learn the benefits of DBM Partnership
*If you would like to DONATE to help the gospel go forward, you can give ONLINE or by MAIL. To give online, click on the DONATE button above. If you prefer to give with Check or Money Order, please make your donation payable to: Dale Black Ministries * 2005 Ironwood Pkwy, Suite #105, Coeur d'Alene, ID 83814. To make a donation or place an order by phone, call: 951-526-2101 and leave a message. Someone from our volunteer staff will call you back. Thank you very much, and may God's blessings be upon you and your family.