Today's message is about The Mark of the Beast and 3 things that must happen first. This is a subject we all need to become more familiar with as we seem to be in the days leading toward this prophetic event. How we identify and handle this mandated situation when it occurs, will determine our eternal destination.
Even what we're experiencing now with the upcoming vaccines gives us a look at how the Deep State wants to handle mandatory controls regarding the population. Already statements are being made preparing the mindset of the population — that they can't attend school or go to work if they don't submit to mandatory vaccines, once the are available. With the Mark of the Beast the cost will be much more severe. 
Is what we are experiencing now with the vaccine a precursor to the Mark of the Beast? The principles are quite parallel. It's an opportunity to learn what we need to learn so that we make correct decisions when the Mark of the Beast is implemented.
With God nothing is impossible!
.
Please COMMENT, SHARE, LIKE and SUBSCRIBE! Click the image above to watch.
What Other Say:
  "Excellent teaching to equip the end time church…..thank you and bless you so much for this! Georgia – UK
  "Thank you for all that you are doing. Your kindness and love shines through. God bless you and your family." Lisa
  "May our heavenly Father keep you and Paula and bless you! Greetings from Norway!" Anne Helene
  "Keep up the good work sir! God Bless you and more power. I Pray🙏. Watching from Dubai." Rosellia
  "So much coming against we Christians these days..you're not alone in your persecution. Our enemy is surely going around as a roaring lion, seeking to devour. Jesus told us about this tho, so we can take heart knowing our end. And think what our Savior suffered for us. We can endure. God bless you and Paula as well as your daughter. You give us encouragement when we hear your messages. I love them." Margaret
Not sure you're going to HEAVEN? Then click on the following video link: "Jesus said, You Must Be Born Again."
Join us in Prayer & Fasting, Mondays at 12:00 noon Pacific Time every week. Pray for the church to wake up and take her place in the battle. Pray for our country (and whatever country you live in), that God would accomplish His purpose and plan. To learn more, go to: Humble Heart: Prayer & Fasting at DaleBlack.org.  Please email and let us know you are joining this powerful group of intercessors.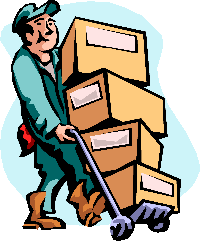 NEWS FLASH!
God is moving this ministry. Dale is already in Coeur d'Alene with the first truck load and setting up the new ministry office. Why? Because after months of prayer and seeking the Lord's direction, it is time to follow the Holy Spirit and relocate to north Idaho. Not only will each ministry dollar be stretched due to reduced cost of living, but there will be more favor to minister and preach God's uncompromising Word. We need your help! To learn more about this move and how you can be a blessing, go to:
Ministry Relocation Project.
.
Would you like to partner with Dale & Paula?
You can be part of sharing the gospel of Jesus to save, heal and deliver worldwide. You can help support building up believers in their faith.
Learn the benefits of DBM Partnership
*If you would like to DONATE to help the gospel go forward, you can give ONLINE or by MAIL. To give online, click on the DONATE button above. If you prefer to give with Check or Money Order, please make your donation payable to: Dale Black Ministries * P.O. Box 891177, Temecula, CA 92589. To make a donation or place an order by phone, call: 951-526-2101 and leave a message. Someone from our volunteer staff will call you back. Thank you very much, and may God's blessings be upon you and your family.