While driving a second truck and trailer toward Idaho, I've been thinking much about the dynamics of the body of Christ. Recognizing that we belong to a kingdom that is not of this world. I've been especially awestruck by the faithfulness of God and His body, at work in our small ministry which barely shows up on the global radar. I am continually amazed that God sees fit to extend the reach of His word being preached through Paula and myself.
Our office is now disassembled. It will be almost a week before we can get back to normal, but I can again guess that God has used His body once again. The partners of this ministry have been stepping out in faith, as we are doing with this sudden and urgent move to north Idaho in the process. Paula, Kara and I are more than grateful. Thank you so very much. Praise the good Lord. We will be able to update the project once our office is set up and functioning again.
While driving, I've also pondered much about the forces in the world in which we now live. As I drive through Primm, Nevada, in the side mirror on this, my 3rd trip, I can still make out the last visible remnants of California. This is the state which has held most of the important events in my life and the lives of my parents, grandparents, children and friends. The next time I come to CA, it will be as a visitor, not a citizen. Our world is not the same anymore. And it won't be again.
Apart from the natural struggle of leaving what we have known and enjoyed for decades, there is the spiritual understanding that my wife and I have accepted a new assignment from the Lord. He is leading us out of California for His purposes and to a new base of operation in north Idaho.
I've thought about the stance many pastors are taking about not discussing world events or politics in the church. They describe to me how adamant they are about not confronting anything at all about the world's current issues, but only discussing God's Word. Of course God's Word is always our plumb-line. That will never change. But I wonder what they think about Jesus answering the question that religious leaders asked Him in His day, "Tell us, therefore, what do You think? Is it lawful to pay taxes to Caesar, or not?" (Matthew 22:17).
What would the pastors of today say if Jesus had said to the Pharisees, "I didn't come from Heaven to discuss politics." What Jesus did do is give eternal perspective – God's perspective – on all matters that pertain to the people living in that day. I believe that we in the ministry are to do the same. I have watched Christian leaders say they will not bring politics into the church, and they leave their people ignorant and unprepared for what's ahead, as well as untrained on how to discern truth from deception.
What if King David had never discussed politics when he reigned as King over the children of Israel. He would have been ineffective. His people would have been destroyed and taken captive – but instead they flourished. David was prepared by God to lead and rule. If David were ruling a church in America today, other pastors would call him a warmonger. Yet, the Bible says he was, "a man after God's own heart" (1 Samuel 13:14; Acts 13:22).
In a world riddled with deception, greed, murder, crime, prolific child-trafficking, war, political and media corruption and terrorism, what does God promise His children in such times as these? Jesus answered, "My kingdom is not of this world. If My kingdom were of this world, My servants would fight, so that I should not be delivered to the Jews; but now My kingdom is not from here" (John 18:36).
Because Jesus is the Living Word, His teachings are just as relevant today as they were 2000+ years ago. Jesus said, "You have heard that it was said, 'Eye for eye, and tooth for tooth.' But I tell you, do not resist an evil person. If someone strikes you on the right cheek, turn to him the other also. And if someone wants to sue you and take your tunic, let him have your clock as well.  If someone forces you to go one mile, go with him two miles." Matthew 5:38-41.
Jesus also told us how we are to treat those who are against us, those who persecute us. "You have heard that it was said, 'Love your neighbor and hate your enemy.' But I tell you: Love your enemies and pray for those who persecute you, that you may be sons of your Father in heaven." Matthew 5:43.
For His followers, Jesus sets a high standard. A goal that is not natural but supernatural. The wonderful thing is that the Holy Spirit also provides us His strength
with which to accomplish the supernatural. Protection and peace of mind is yours for the taking by staying focused on the promises of God and remaining obedient to His Word.
Satan is the author of terrorism. He is certainly at the root of the problems of this current age. The Bible tells us that he comes to "steal, kill and destroy." But there is another problem, and this is huge. The "Church" as a whole, has become compromised. Not every church… not every pastor or Christian leader… but as a whole, the Church is losing its power more and more every year. The combined strength of the disciples of the risen Lord is diminishing. Instead of being the spiritual light and salt in this world, our light has become dimmer and we are losing our "flavor." When this happens, just as it happened to God's people in the Old Testament, evil abounds.
Matthew 5:13-15 states: "You are the salt of the earth; but if the salt loses its flavor, how shall it be seasoned? It is then good for nothing but to be thrown out and trampled underfoot by men. You are the light of the world. A city that is set on a hill cannot be hidden. Nor do they light a lamp and put it under a basket, but on a lampstand, and it gives light to all who are in the house."
A few weeks ago I wrote about the frog in hot water. Too often believers of Jesus Christ are like that frog in the pot of water that gets hotter and hotter so gradually that they don't realize they are slowly dying. We have watched the culture of the 'world' seep into the church for decades, slowly and strategically stealing the life and power from God's people.
Too many pastors are afraid to discuss 'politics' in the Church. So afraid in fact, that the ability to worship together in church as a body has been stripped away. The church too often strives to imitate the world in order to attract more people, rather than allowing the power of God and the fullness of the Holy Spirit to be the main attraction.
The Church all too often is more concerned about looking respectable and being successful according to the world's standards than it is concerned with obeying and submitting to God. Pleasing God is tragically not top of the list for most these days. But be encouraged in the midst of this storm. God still has a remnant. A power-packed, special-forces part of His faithful Church. Like in the Old Testament we see this "remnant" most clearly in places where persecution abounds.
Are you prepared for hard times? God's Word tells us, "But realize this, that in the last days, difficult times will come"  (2 Timothy 3:1). Yet Jesus also taught us to face these days without fear. We must remember that we have authority over the evil one. But we must USE that authority with faith.
Psalms 91 is a wonderful passage that gives us promise and understanding of why we do not need to walk in fear. "Because he loves me, says the Lord, 'I will rescue him; I will protect him, for he acknowledges my name. He will call on me, and I will answer him; I will be with him in trouble, I will deliver him and honor him. With long life I will satisfy him and show him my salvation."
In summary, we live in an evil world that is governed by a political system. A system that will eventually be led by the Antichrist. He will be political. If we do not prepare to recognize his tactics and stand against them we become vulnerable to them. The Mark of the Beast is something the Bible teaches us will occur in the last days. This will be a political mandate with powerful spiritual implications. The natural realm and the spiritual realm co-exist and must both be dealt with. When we become Christians we don't quit working, voting, paying taxes or cleaning our homes. We live in a natural realm that effects every area of life and yet we are spiritual beings who answer to a spiritual Creator and Savior. We must address BOTH realms with a Biblical perspective in order to please God.
God's ways are not the world's ways. We are not to greet evil with evil and we are to pray for those who persecute us. Only by having a genuine personal relationship with God through His Son, Jesus, can we accomplish this. Only by being redeemed through the blood of Jesus can we access the promises of God in our life that provide us protection and guidance.
We encourage you to spend time daily in God's Word. It is more important now and in the coming days than it has likely ever been in your life. Pray for those who threaten you. And claim God's promises in your life daily.
You and I are delivered from fear as we believe in God's supernatural power and protection. Remember, you are alive on this earth for such a time as this. You are meant to be part of a mighty army before whom fear and all the strategies of the evil one MUST BOW ITS KNEE. Stay in God's Word. Speak God's promises. Make everyday decisions in agreement with God's Word. This will make the difference between life and death, faith and fear.
Remember, With God nothing is impossible!
What Others Are Saying:
   "You are a warrior for God, Dale. God bless you and your family! Let's keep fighting the good fight for God! Cubby
"Much needed and powerful teaching delivered through his humble and obedient servant by the holy spirit yet again!! Thank you and bless you both. Praying for ALL your needs to be met out of His glorious riches according to the purposes you have been called to in Christ Jesus ❤🙏" Georgia – U.K.
   "Thank you. You guys are literally the only ones talking about this. I think all other churches have their head in the sand." Princesseza  
"Great message, thanks Dale and Paula! I especially like a new insight I gleaned from your message. Don't just look at the President's words and actions but look also at the character of those who are arrayed against him and what THEY stand for. Much food for thought there. It's like looking at an issue both forwards and backwards, doubling the amount of information." M. B.

"This shaking is happening now! Thank You Lord for warning Your people. Thank you Dale for being an obedient servant." Mo N.


"Thank you Dale Black..tellin' it like it is!!!! Praise GOD!!!!" Tim – IL
Not sure you're going to HEAVEN? Then click on the following video link: "Jesus said, You Must Be Born Again."
Join us in Prayer & Fasting, Mondays at 12:00 noon Pacific Time every week. Pray for the church to wake up and take her place in the battle. Pray for the leaders of our country (your country and the leaders of the world), that God would accomplish His purpose and plan. To learn more, go to: Humble Heart: Prayer & Fasting at DaleBlack.org.  Please email and let us know you are joining this powerful group of intercessors.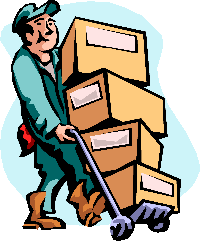 NEWS FLASH! Thank you, brothers and sisters for your wonderful support. You are truly part of the remnant body of Christ. You have blessed this ministry in our Ministry Relocation Project. Thank you!
An update: We have delivered two trucks of ministry office and personal belongings and have acquired a lovely ministry office in Coeur d'Alene. We have not unloaded as things had to go to storage for a time. We will be back up and running soon. We would love to see you in person so plan on making a visit when you can.
The new Ministry address is: 2005 Ironwood Pkwy, #105, Coeur d'Alene, ID 83814. 
To learn more about this move and how you can be a blessing, go to: Ministry Relocation Project.
.
Would you like to partner with Dale & Paula?
You can be part of sharing the gospel of Jesus to save, heal and deliver worldwide. You can help support building up believers in their faith.
Learn the benefits of DBM Partnership
*If you would like to DONATE to help the gospel go forward, you can give ONLINE or by MAIL. To give online, click on the DONATE button above. If you prefer to give with Check or Money Order, please make your donation payable to: Dale Black Ministries * 2005 Ironwood Pkwy, Suite #105, Coeur d'Alene, ID 83814. To make a donation or place an order by phone, call: 951-526-2101 and leave a message. Someone from our volunteer staff will call you back. Thank you very much, and may God's blessings be upon you and your family.