Too often we adopt man's traditions–sometimes early in our faith–and never go back to question whether it is the teaching of Jesus or the doctrine of men. Man's traditions can act as a weight and hinderance to our spiritual growth and faith… holding us back from all God intended.
In these last days, it important for us who are serious about being a disciple of Jesus to press in… to continually evaluate our beliefs and doctrines. And to be diligent about housecleaning as we imitate Christ–our example and Lord.
"Therefore we also, since we are surrounded by so great a cloud of witnesses, let us lay aside every weight, and the sin which so easily ensnares us, and let us run with endurance the race that is set before us, looking unto Jesus, the author and finisher of our faith, who for the joy that was set before Him endured the cross, despising the shame, and has sat down at the right hand of the throne of God." Hebrews 12:1-2
The troubled times we live in are shaking the Church. God can use this shaking for our good as we recognize that some of the beliefs we have held so dear are not sufficient to sustain us during tribulation.
Take the time to test your beliefs. If they are built on solid rock (the word of God and the revelation of Jesus as Savior and Lord), they will withstand the test and be an anchor to hold us securely during troubled times. If our beliefs are built on the traditions of men, they will crumble under the pressure and fall short in keeping us safe and victorious.
"Therefore whoever hears these sayings of Mine, and does them, I will liken him to a wise man who built his house on the rock: and the rain descended, the floods came, and the winds blew and beat on that house; and it did not fall, for it was founded on the rock. "But everyone who hears these sayings of Mine, and does not do them, will be like a foolish man who built his house on the sand: and the rain descended, the floods came, and the winds blew and beat on that house; and it fell. And great was its fall." Matthew 7:24-27.
With God nothing is impossible.
Dale & Paula Black 
What Others Are Saying:
  "

I am not an American but i do agree with you Pastor Dale and Pastor Paula.

Churches must be allowed to open and freely worship God. This is the perfect time for all genuine Christians to rise up and take actions.

" – Geenah
  "The hem of Jesus' garment (tallit) was His prayer shawl….representing the connection between the power of God and man….clearly demonstrating to those reaching out for their miracle that the Kingdom of God is indeed among us! Reach out in faith to Jesus for your healing! Hallelujah!!" – Georgia
"When people say that 'we have not been appointed unto wrath' as a defense, what about the one who wrote those words, didn't he get executed after he was imprisoned? Weren't all the apostles executed? Wasn't John on the island if Patmos as a prisoner until he died? Why does the church think that now they have sone better position before God that will spare them from things the early church wasn't? Jesus said that after the tribulation he will come on the clouds and THEN gather his elect to be with him. They say that these are the ones who repented during the tribulation but there's no mention by Jesus of a secret rapture before he comes, and spare his believers from the tribulation."
– Pete
  "I love you ♥️Thank you so much for sharing your story. You helped this this lonely soul so much . God bless you. Please never stop sharing, helping the lost, you helped me and I'm so Grateful . You can see God working through you to save others please never stop. God bless." – Jennifer
    "Thank you for sharing this divine message!!!" – Vee
Not sure you're going to HEAVEN? Then click on the following video link: "Jesus said, You Must Be Born Again."
Join us in Prayer & Fasting, Mondays at 12:00 noon Pacific Time every week. To learn more, go to: Humble Heart: Prayer & Fasting at DaleBlack.org.  Please email and let us know you are joining this powerful group of intercessors.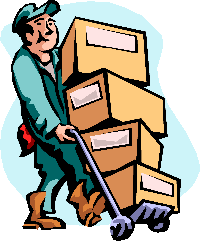 Thank you, brothers and sisters for your wonderful support. We thank the Lord for answered prayers in our successful relocation. Please know that we would love to see you in person so plan on making a visit when you can. We'll be releasing a final report on the Relocation Project later this week.
The NEW Ministry MAILING address is: DBM * P.O. Box 2841, Hayden, ID 83835. 
.
Would you like to partner with Dale & Paula?
You can be part of sharing the gospel of Jesus to save, heal and deliver worldwide. You can help support building up believers in their faith.
Learn the benefits of DBM Partnership
*If you would like to DONATE to help the gospel go forward, you can give ONLINE or by MAIL. To give online, click on the DONATE button above. If you prefer to give with Check or Money Order, please make your donation payable to (NEW Mailing Address): Dale Black Ministries (DBM) *  P.O. Box 2841, Hayden, ID 83835. To make a donation or place an order by phone, call: 951-526-2101 and leave a message. Someone from our volunteer staff will call you back. Thank you very much, and may God's blessings be upon you and your family.