Hallelujah! We are now completely out of California and have arrived in north Idaho safe and sound with no accidents or incidents. After 3 days on the road, Paula and Kara drove in with the final load last night. I personally delivered two trucks and trailers in the previous days.
As yet, none of the trucks are unloaded, so our office and ministry follow-up is detained by a week with an unplanned delay. We're grateful to God for safe passage and we thank you partners for your prayers, words of encouragement, and for your financial support in this success. We are trying to be flexible and deal with the most important things first, but again… thank you, and thank God.
As there is a mass exodus from California, trucks and trailers are extremely difficult to acquire… and very expensive. Because of this shortage and price gouging, we drove to Las Vegas, Nevada to pick up each truck and dolly. This added much time, hassle and driving distance, but it saved several thousand dollars. We did the driving ourselves and much of the loading too, saving more ministry funds. All in all, it was double the difficulty we had expected, but God is good and our partners sacrificed plenty in order for us to be here safely. Along the way as we traveled we also had the priviledge of giving out copies of the book FLIGHT TO HEAVEN to many people which includes the gospel message of Jesus Christ. We have received many positive comments already from these unsaved readers. Do pray for these seeds of the gospel to take root in the hearts of the new friends we've made along the way
God has lead us, protected us, and because of you He has sustained us. The Ministry Relocation Project has been entirely successful and is now complete. At this point, I only know that we have met the goal and a little over, which has made it possible to succeed with this move. At present, office equipment is in storage and most of our personal belongings are still on trucks. Praise the Good Lord! Our next step is to unload which should take two more days. After a day or two of rest, we'll start getting the office set up in the new ministry space.
God has instructed us to leave much behind in this move forward… for such a time as this. Some of you have also expressed an interest in relocating to this area to be a part of what God wants to do. Your interest thrills us to our core and we look forward to communicating further with you in the coming days. We are praying for all those God is sending to be part of the EIC local ministry. We know without doubt, God has great and mighty plans for these last days.
Now, on to unloading… BOTH trucks…
With God nothing is impossible, right?
What Others Are Saying:
   "You are a warrior for God, Dale. God bless you and your family! Let's keep fighting the good fight for God! Cubby
"Much needed and powerful teaching delivered through his humble and obedient servant by the holy spirit yet again!! Thank you and bless you both. Praying for ALL your needs to be met out of His glorious riches according to the purposes you have been called to in Christ Jesus ❤🙏" Georgia – U.K.
   "Thank you. You guys are literally the only ones talking about this. I think all other churches have their head in the sand." Princesseza  
"Great message, thanks Dale and Paula! I especially like a new insight I gleaned from your message. Don't just look at the President's words and actions but look also at the character of those who are arrayed against him and what THEY stand for. Much food for thought there. It's like looking at an issue both forwards and backwards, doubling the amount of information." M. B.

"This shaking is happening now! Thank You Lord for warning Your people. Thank you Dale for being an obedient servant." Mo N.


"Thank you Dale Black..tellin' it like it is!!!! Praise GOD!!!!" Tim – IL
Not sure you're going to HEAVEN? Then click on the following video link: "Jesus said, You Must Be Born Again."
Join us in Prayer & Fasting, Mondays at 12:00 noon Pacific Time every week. Pray for the church to wake up and take her place in the battle. Pray for the leaders of our country (your country and the leaders of the world), that God would accomplish His purpose and plan. To learn more, go to: Humble Heart: Prayer & Fasting at DaleBlack.org.  Please email and let us know you are joining this powerful group of intercessors.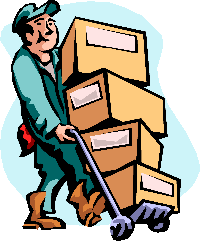 NEWS FLASH! Thank you, brothers and sisters for your wonderful support. We would love to see you in person so plan on making a visit when you can.
The new Ministry address is: 2005 Ironwood Pkwy, #105, Coeur d'Alene, ID 83814. 
To learn more about this move and how you can be a blessing, go to: Ministry Relocation Project.
.
Would you like to partner with Dale & Paula?
You can be part of sharing the gospel of Jesus to save, heal and deliver worldwide. You can help support building up believers in their faith.
Learn the benefits of DBM Partnership
*If you would like to DONATE to help the gospel go forward, you can give ONLINE or by MAIL. To give online, click on the DONATE button above. If you prefer to give with Check or Money Order, please make your donation payable to: Dale Black Ministries * 2005 Ironwood Pkwy, Suite #105, Coeur d'Alene, ID 83814. To make a donation or place an order by phone, call: 951-526-2101 and leave a message. Someone from our volunteer staff will call you back. Thank you very much, and may God's blessings be upon you and your family.