When sickness strikes, almost everyone wants to get well, but this world has little to offer in figuring out how. The world's system works hard to make us sick… and works overtime to keep us sick. So, to learn the truth about how to "get well soon" we look again at the Bible, and the life and ministry of the Lord Jesus.
An amazing story is recorded in John 5:1-15. "When Jesus saw him lying there, and knew that he already had been in that condition a long time, He said to him, "Do you want to be made well?" The sick man answered Him, "Sir, I have no man to put me into the pool when the water is stirred up; but while I am coming, another steps down before me." John 5:6-7 NKJV
This man who was laying by the pool, waiting for the angel to stir the water, was very cognizant of the obstacles that were preventing his healing. However, Jesus was asking about his true heart's desire when He asked, "Do you want to be made well?"
I believe Jesus is asking this same question to many of His followers today. How each of us answer this question is vital. There are always obstacles blocking us from experiencing God's will in our lives. Are we focusing on the obstacles, or on what God has already provided?
The apostle Paul handled his many obstacles differently from most, both then and now. If you remember, Paul had more obstacles blocking God's will in his life than almost anyone. In fact, let's look at one of many examples from Paul's life.
The envious men from Antioch and Iconium brought persecution against Paul. But they were only instruments used by the source of the persecution—which was the messenger of Satan. Wherever Paul went, the evil spirit worked to incite the people against him. This evil spirit—this messenger from Satan—was the thorn in Paul's side. The Bible is clear about this. It was not a disability or illness… it was a "messenger from Satan."
We find in Numbers 33:55, that the Lord told Moses that if the Israelites did not drive out the inhabitants of the land of Canaan, those inhabitants would be irritants in their eyes, thorns in their sides, and be a continuing trouble to them. Well, in like manner, Paul describes this evil angel as a 'thorn in his side.' But Paul overcame this thorn.
In 2 Corinthians 12:7, Paul says, "There was given me a thorn in the flesh," (and then Paul tells us what that thorn in the flesh was) "Satan's Angel to deal blows at me." Here we learn that an evil spirit was assigned to Paul in order to stop the word from being preached. Paul had received an abundance of revelation, wouldn't you agree? And Satan came to snatch the word away and stop Paul from the ministry God had called him to. Wherever God is moving, Satan's messengers are not far behind.
In Mark 4:15-17, Jesus is teaching an example about what happens when God's word is planted in a heart. He said, "And these are the ones by the wayside where the word is sown. When they hear, Satan comes immediately and takes away the word that was sown in their hearts. These likewise are the ones sown on stony ground who, when they hear the word, immediately receive it with gladness; and they have no root in themselves, and so endure only for a time. Afterward, when tribulation or persecution arises for the word's sake, immediately they stumble."
I often see people excited about their healing for a time… until their faith in what God has done is tested. And it always is! Satan will never miss an opportunity to steal God's life-changing, delivering and healing word from a heart. This is where the perseverance of our faith is critical for receiving what God has promised. What God offers us is priceless. Satan knows its power. We must fight for our right to receive. We must resist the fear and doubt that bombard our minds as well as the symptoms that we feel. And if we resist temptation to let go of our healing… and don't quit, God promises we will always win. Because… "Greater is He Who is in us than he who is in the world."
God gave Paul authority over Satan, in the name of Jesus. And you and I have the same power and access to that same authority. We do this by directly commanding the evil spirit to depart—as many times as it takes. We continuously resist that persecuting spirit and stay steadfast in protecting our heart's belief in God's promise. James 4:7 reminds us, "Resist the devil and he will flee from you." This word "resist" in this verse is not a one-time thing. It is for as long as it takes. Resist and keep resisting until victory is yours.
If you want results, don't ask God to deal with the devil for you. Just as God told Moses to drive out the inhabitants of the land, and just as Jesus spoke to the wind and the waves directly when He was in the boat with the disciples, He instructs you and me to drive out the demons or the evil spirits from the affairs in our life—in His name. Look at Mark 16:17. "In My name they will cast out demons…" Also, we find in James 4:7, stating it again because of this scripture's importance, "Submit yourselves therefore to God. (You) Resist the devil and he will flee from you."
If you think I'm a little passionate about this subject, you're right. I am. When I discovered this truth and learned how to use it in my life… it changed everything. It's something worth shouting from the rooftop. I cut my spiritual teeth overcoming colds and the flu. It took me a few seasons of trial and error, getting back to God's word to figure out what I did wrong or right, but I didn't stop trying and believing until it worked… and worked again… and (praise the Lord!) worked to overcome cancer), and continues working every time. I learned and you can too. It's a powerful truth available to all who believe.
If you are sick and want to get well, don't wait around expecting God to 'zap' you. He might—and if He does… praise the Lord! But until the manifestation of your prayer, do whatever you need to do to act and speak in agreement with what's in your heart … because God truly DOES want you well.
Blend the practical with the miraculous. Add the natural with the supernatural. God has already done all that He needs to do for you to experience healing. But you have to fight for it, and stand steadfast against Satan's messenger for it. Don't give up.
Everything I'm sharing with you, and a lot more is recorded in detail in the Audio Book by Dale Black called "HOW GOD HEALS" available only at the website STORE. If you feel like you have not had adequate understanding or faith for healing, this audio book can help.
With God nothing is impossible.
Dale & Paula Black 
What Others Are Saying:
  "

I am not an American but i do agree with you Pastor Dale and Pastor Paula.

Churches must be allowed to open and freely worship God. This is the perfect time for all genuine Christians to rise up and take actions.

" – Geenah
  "The hem of Jesus' garment (tallit) was His prayer shawl….representing the connection between the power of God and man….clearly demonstrating to those reaching out for their miracle that the Kingdom of God is indeed among us! Reach out in faith to Jesus for your healing! Hallelujah!!" – Georgia
   "When people say that 'we have not been appointed unto wrath' as a defense, what about the one who wrote those words, didn't he get executed after he was imprisoned? Weren't all the apostles executed? Wasn't John on the island if Patmos as a prisoner until he died? Why does the church think that now they have sone better position before God that will spare them from things the early church wasn't? Jesus said that after the tribulation he will come on the clouds and THEN gather his elect to be with him. They say that these are the ones who repented during the tribulation but there's no mention by Jesus of a secret rapture before he comes, and spare his believers from the tribulation." – Pete
  "I love you ♥️Thank you so much for sharing your story. You helped this this lonely soul so much . God bless you. Please never stop sharing, helping the lost, you helped me and I'm so Grateful . You can see God working through you to save others please never stop. God bless." – Jennifer
    "Thank you for sharing this divine message!!!" – Vee
Not sure you're going to HEAVEN? Then click on the following video link: "Jesus said, You Must Be Born Again."
Join us in Prayer & Fasting, Mondays at 12:00 noon Pacific Time every week. To learn more, go to: Humble Heart: Prayer & Fasting at DaleBlack.org.  Please email and let us know you are joining this powerful group of intercessors.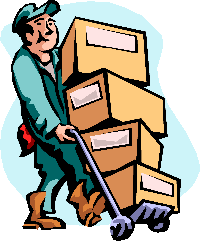 Thank you, brothers and sisters for your wonderful support. We thank the Lord for answered prayers in our successful relocation. Please know that we would love to see you in person so plan on making a visit when you can. We'll be releasing a final report on the Relocation Project later this week.
The NEW Ministry MAILING address is: DBM * P.O. Box 2841, Hayden, ID 83835. 
.
Would you like to partner with Dale & Paula?
You can be part of sharing the gospel of Jesus to save, heal and deliver worldwide. You can help support building up believers in their faith.
Learn the benefits of DBM Partnership
*If you would like to DONATE to help the gospel go forward, you can give ONLINE or by MAIL. To give online, click on the DONATE button above. If you prefer to give with Check or Money Order, please make your donation payable to (NEW Mailing Address): Dale Black Ministries (DBM) *  P.O. Box 2841, Hayden, ID 83835. To make a donation or place an order by phone, call: 951-526-2101 and leave a message. Someone from our volunteer staff will call you back. Thank you very much, and may God's blessings be upon you and your family.