What an honor for Paula and I who have just returned from a 3-day evangelistic outreach in Hollywood. The trip taught us lessons that can be helpful to all, especially for this upcoming election season. More importantly, several lives were changed as we preached God's word and shared testimony…to the glory of God.
Having only recently moved out of California… the dramatic changes we experienced traveling back home were surprising. So much is happening… and so quickly! The enemy is escalating his agenda and we must rise up in prayer and godly action to counter Satan's advance.
The greatest news is that this trip was a huge evangelistic success. The uncompromising word of God was preached in a powerful way with much impact. Praise the Lord.
As we also experienced a growing resistance to God and His ways, I'm reminded that the Bible says, "Greater is He Who is in you then he who is in the world." As 2020 moves into some potentially more turbulent days, it is important to remember that God and you have the ability to overcome. God wants to use His people to accomplish amazing and wonderful things–especially during difficult times. God is no respecter of persons. What he's done for others, He will do for you too. God is greater than any mountain you may face.
Surprisingly, one of the best spiritual lessons I ever learned came from a bullfight. It is a lesson that is greatly needed in the the Body of Christ these days.
You know, I don't go to bullfights. I don't want to see animals hurt at all. But God sent me to a bullfight and you're gonna learn one of the most powerful lessons I ever learned. Years ago, I got a phone call from a good friend who had been a long-time client of our charter company business in Southern California. This was the husband of the singer, Karen Carpenter. He occasionally chartered a jet from us to get where he needed to go, and he and I had taken a liking to one another. On this particular flight we flew down to the tip of Baja California, a place called Cabo San Lucas. While he was attending to his business, I had a couple days to myself.
On one of those days I sensed the Lord directing me to attend a bullfight. This was shocking. Why would God want me to go to a bullfight? But I obeyed, entered the arena and sat down to watch a live bullfight. I literally said in my heart, "Lord what am I doing here? This is not where I want to be." As the bullfight progressed, God began to speak to my heart. "Dale, do you see that matador down there? Do you see how he is taunting the bull with a simple red flag?"
As the event progressed I watched as the bull was stabbed in the back with banderillas (a decorated wooden spear) when he raced at the red flag. I wanted to leave but I heard God's quiet voice ask me this vital question. "Who's stronger Dale? The bull or the matador?" I answered … well, of course the bull is stronger than the matador. Then the next question came. "What is the bull chasing? Who is the bull's enemy, Dale?" I responded, "It's the matador! Of course, Lord. Oh my word. Now I understand. Thank You, Sir."
The bull was beginning to stumble from loss of blood and injury. I got up and started walking out. I was hopefull I didn't need to watch the end of the fight. I knew how it would end. Then came another question, "Do you see how the bull is exhausted and was eventually killed because he continued to focus on the red flag instead of the matador?"
Again, it hit me! The lesson that God was trusting I would learn. Suddenly I knew the whole point of the bullfight lesson. If that bull would have recognized that the matador, not the flag, was his true enemy, he would have prevailed easily. If the bull had taken his eyes off the red flag that tempted and taunted him… and charged the matador instead, that bull would have taken out his enemy with one swipe. But the bull was deceived. Further personal research reveals the bulls are color-blind so the color red is meaningless to the animal.
The point is clear.  Too many believers are  deceived. Too many Christians act like the bull. They chase the "red flags" that Satan throws in front of them… until they are too tired, worn out and weak to even think straight.
The Bibles says, if God is for us, who can  be against us? And with the authority of Jesus Christ available to us, we have superior power to neutralize our true enemy quickly. If only we would focus our attack on our true enemy first, we would be able to neutralize him and completely foil his attack against us.
Brothers and sisters let me tell you that Satan is constantly trying to deceive us. If he can keep us deceived and/or distracted, we will oftentimes lose the battle. This doesn't have to be! The Bible says in Ephesians chapter 6, "For we struggled not against flesh and blood but against the rulers against the authorities against the powers of this dark world and against the spiritual forces of evil in the heavenly realms." You see, our battle is not against flesh and blood, it's against principalities, it's against rulers of the darkness of this world.
God is greater than any mountain in your life. Jesus already defeated Satan and every demonic power. Then He gave His authority to those who trust in Him. We are to continue establishing God's will in the earth and the only way to accomplish that is by using His authority… in HIs place. Jesus bought our victory, but it is up to us to apply it! Use His authority over every thing that stands in your way, everything that is blocking God's will in your life. Remember, circumstances are nothing! Circumstances are a red flag — possibly in the form of a medical diagnosis, financial difficulty, broken relationship, or unsaved loved one. Whatever threats are coming your way, whatever challenges you might be facing, attack the root cause using the name of Jesus with faith in your heart and win. Because "Greater is He that's in you then he that's in the world."
Reminding you again, with God nothing is impossible.
Dale & Paula Black 
What Others Are Saying:
  "I have been a professing atheist my entire adult life, that is until I watched the Discovering Heaven video about Dale's airplane crash and his genuine suggestion that I read the red letters of a Bible to decide for myself if God is real and Jesus is His Son. I read Jesus words and my heart was changed immediately. I didn't expect any of this, but Jesus is now my Savior. Thanks for telling your story." Eric C.
  "

I am not an American but i do agree with you Pastor Dale and Pastor Paula.

Churches must be allowed to open and freely worship God. This is the perfect time for all genuine Christians to rise up and take actions.

" – Geenah
  "The hem of Jesus' garment (tallit) was His prayer shawl….representing the connection between the power of God and man….clearly demonstrating to those reaching out for their miracle that the Kingdom of God is indeed among us! Reach out in faith to Jesus for your healing! Hallelujah!!" – Georgia
   "When people say that 'we have not been appointed unto wrath' as a defense, what about the one who wrote those words, didn't he get executed after he was imprisoned? Weren't all the apostles executed? Wasn't John on the island if Patmos as a prisoner until he died? Why does the church think that now they have sone better position before God that will spare them from things the early church wasn't? Jesus said that after the tribulation he will come on the clouds and THEN gather his elect to be with him. They say that these are the ones who repented during the tribulation but there's no mention by Jesus of a secret rapture before he comes, and spare his believers from the tribulation." – Pete
  "I love you ♥️Thank you so much for sharing your story. You helped this this lonely soul so much . God bless you. Please never stop sharing, helping the lost, you helped me and I'm so Grateful . You can see God working through you to save others please never stop. God bless." – Jennifer
    "Thank you for sharing this divine message!!!" – Vee
Not sure you're going to HEAVEN? Then click on the following video link: "Jesus said, You Must Be Born Again."
Join us in Prayer & Fasting, Mondays at 12:00 noon Pacific Time every week. To learn more, go to: Humble Heart: Prayer & Fasting at DaleBlack.org.  Please email and let us know you are joining this powerful group of intercessors.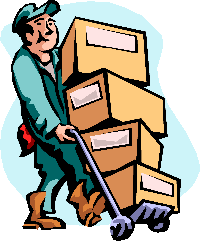 Thank you, brothers and sisters for your wonderful support. We thank the Lord for answered prayers in our successful relocation. Please know that we would love to see you in person so plan on making a visit when you can. We'll be releasing a final report on the Relocation Project later this week.
The NEW Ministry MAILING address is: DBM * P.O. Box 2841, Hayden, ID 83835. 
.
Would you like to partner with Dale & Paula?
You can be part of sharing the gospel of Jesus to save, heal and deliver worldwide. You can help support building up believers in their faith.
Learn the benefits of DBM Partnership
*If you would like to DONATE to help the gospel go forward, you can give ONLINE or by MAIL. To give online, click on the DONATE button above. If you prefer to give with Check or Money Order, please make your donation payable to (NEW Mailing Address): Dale Black Ministries (DBM) *  P.O. Box 2841, Hayden, ID 83835. To make a donation or place an order by phone, call: 951-526-2101 and leave a message. Someone from our volunteer staff will call you back. Thank you very much, and may God's blessings be upon you and your family.