How should we respond to the massive global changes of today? In Matthew 5:44, Jesus said, "But I say to you, love your enemies, bless those who curse you, do good to those who hate you, and pray for those who spitefully use you and persecute you." 
If you've lived on this earth more than a couple decades you already know the one thing that doesn't change… is that the world is constantly changing. Right now it is changing quickly. The World Wars of the 20th century created massive upheaval and change for hundreds of millions. In the 14th century the Black Death pestilence inflicted unspeakable havoc and much change. Major adjustments were also caused by new technologies – such as the printing press, the internal combustion engine, the telephone, and gunpowder. And sometimes political revolutions cause unexpected upheaval. Without question, right now we are again in the midst of huge global change – and it's happening fast.
There is something different about the turmoil of today. You are not suppose to know about the Deep State (DS). The DS has been hidden for centuries from all but an elite few. Now, something that was never suppose to happen… has happened. A 'cog' was thrown into the wheel. The election of Donald Trump with the protection of the "White Hats," is causing the DS to be revealed, unseated and exposed by all but the few who remain asleep. As Christians, we recognize that the DS is the nefarious vehicle Satan is using to prepare the world for the arrival of Antichrist and a New World Order. So we can't bury our heads, we must pay attention.
These days, several things are happening at once, all around the world. With the Covid-19 Pandemic as a trigger, we see revolutions everywhere. Technical revolutions that should be for our good have been subverted in negative ways. Ideas that history has repeatedly proven are wrong and dangerous, are suddenly rising with a new sense of inevitability.
One of the unique things about this year of 2020 is that the massive upheavals we are experiencing are not simply local or isolated, but global. Most of history's revolutions have been localized, but the changes going on now are going on everywhere. And they are all moving in a specific direction – the direction laid out in the Bible thousands of years ago.
The primary catalyst of this worldwide upheaval is that social media and technology are connecting people globally in an instant. We are a global community like never before possible.
For decades, government and corporate surveillance of citizens has been steadily developing and growing, But still mostly hidden from our awareness. However, this current pandemic has made the invasion of privacy suddenly seem commendable and worthwhile. To keep the virus in check, the world is rapidly building the infrastructure of the Antichrist. This means building a surveillance system that allows governments to watch every move, track every action and be able to use Artificial Intelligence to interpret (and ultimately try to control) those moves.
Covid's economic destruction is wreaking havoc on capitalism everywhere, making citizens of all nations increasingly dependent on government. That's exactly what Antichrist will need – a population full of people depending on government rather than their own hard work and creativity.
To bring more relief and new benefits to the public, governments are printing money as quickly as possible. This can only go on so long before it creates its own disaster and hyperinflation. Another prophecy racing to be fulfilled. The mark of the beast as described in Revelation 13:16-18 means that in the future, world leaders will give control of the entire global economy to the Antichrist and his cohort, the False Prophet. They will do that either because of a global economic collapse or their fear of one. (But it won't work for long because the Bible describes at least two more economic disasters after Antichrist comes to power.)
Bible prophecies also tell us that as we near the time of Christ's return there will be increased levels of persecution of Christians. Back in the 1960s and 70s, ideas like free speech and inclusiveness were primary tenets of campus liberalism. Not anymore. Today we have something popularly known as "cancel culture."
And if you want to be canceled fast, just quote any one of the Bible's popular passages. Another way to be canceled is to identify with Israel, or tell the real story of Israel's formation. People are losing their jobs because of lessons that were commonly taught in Sunday School 20 years ago.
How should we respond to these things? How do we act when faced with such insanity? We act like Christians. Let me repeat what Jesus said, "But I say to you, love your enemies, bless those who curse you, do good to those who hate you, and pray for those who spitefully use you and persecute you." This type of response is contrary to the world, but a reflection of Christ. It doesn't make sense to those who are not redeemed, but it is in line with what Jesus taught and lived from start to finish.
The difficulty to respond in love comes if you are hysterical with fear. So, follow an instruction given hundreds of times in the Bible – "Fear not." In John 14:27, Jesus said, "Peace I leave with you, My peace I give to you; not as the world gives do I give to you. Let not your heart be troubled, neither let it be afraid." This requires us to live out God's Word by the power of the Holy Spirit.
Live in His peace. Love your neighbor. Pray with expectation. He's coming soon!
With God nothing is impossible!
.
Please COMMENT, SHARE, LIKE and SUBSCRIBE! Click the image above to watch.
What Other Say:
  "Excellent teaching to equip the end time church…..thank you and bless you so much for this! Georgia – UK
  "Thank you for all that you are doing. Your kindness and love shines through. God bless you and your family." Lisa
  "May our heavenly Father keep you and Paula and bless you! Greetings from Norway!" Anne Helene
  "Keep up the good work sir! God Bless you and more power. I Pray🙏. Watching from Dubai." Rosellia
  "So much coming against we Christians these days..you're not alone in your persecution. Our enemy is surely going around as a roaring lion, seeking to devour. Jesus told us about this tho, so we can take heart knowing our end. And think what our Savior suffered for us. We can endure. God bless you and Paula as well as your daughter. You give us encouragement when we hear your messages. I love them." Margaret
Not sure you're going to HEAVEN? Then click on the following video link: "Jesus said, You Must Be Born Again."
Join us in Prayer & Fasting, Mondays at 12:00 noon Pacific Time every week. Pray for the church to wake up and take her place in the battle. Pray for our country (and whatever country you live in), that God would accomplish His purpose and plan. To learn more, go to: Humble Heart: Prayer & Fasting at DaleBlack.org.  Please email and let us know you are joining this powerful group of intercessors.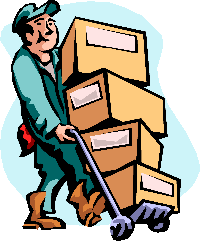 NEWS FLASH!
God is moving this ministry. Dale is already in Coeur d'Alene with the first truck load. Why? Because after months of prayer and seeking the Lord's direction, it is time to follow the Holy Spirit and relocate to north Idaho. Not only will each ministry dollar be stretched due to reduced cost of living, but there will be more favor to minister and preach God's uncompromising Word. We need your help! To learn more about this move and how you can be a blessing, go to:
Ministry Relocation Project.
.
Would you like to partner with Dale & Paula?
You can be part of sharing the gospel of Jesus to save, heal and deliver worldwide. You can help support building up believers in their faith.
Learn the benefits of DBM Partnership
*If you would like to DONATE to help the gospel go forward, you can give ONLINE or by MAIL. To give online, click on the DONATE button above. If you prefer to give with Check or Money Order, please make your donation payable to: Dale Black Ministries * P.O. Box 891177, Temecula, CA 92589. To make a donation or place an order by phone, call: 951-526-2101 and leave a message. Someone from our volunteer staff will call you back. Thank you very much, and may God's blessings be upon you and your family.