This video is disclosing a final warning for the church. Satan is orchestrating, and God is allowing, two more testings for His Church—beginning in the United States and spreading through the civilized world.
This is  the Final warning to the Church – to wake up and stand up
From Heaven's perspective, the first test—the pandemic, and all things associated with it—was an unmitigated failure.
There are two tests that are coming to the United States. And even though these are tests for the Church… it will effect the entire world.
If we have trouble with censorship we will keep at it until you see it. The most reliable source, at this time, is via DALEBLACK.ORG, click the WATCH & READ BUTTON.
God has selected YOU for such a time as this. You are living in the end times. He chose to have you alive now… during these times. Don't hide your head in the sand. Don't complain about how bad things are then do nothing to change them. Instead embrace your time. God can use you to accomplish much for the kingdom.
He works THOUGH His people, not in spite of them. If we do not stand against evil, then we are not standing for God.
With God nothing is impossible!
Dale Black  
   "Thanks for sharing brother. Amen, and amen! Look forward to more teachings." -Brian
"Thank you for your message Pastor Dale. Our family is praying deeply. We need Jesus mercy!" – Marsha

"I start crying just talking about god so I can only imagine how this guys emotions are! He actually saw our HOME!" – Smoothy


"Most excellent presentation. Thank you God in Jesus name! May we continue always to endure to the end and to worship you in spirit and in truth. Hallelujah!" – Becky
   "God bless you Dale, Paula and Kara. This is a great time to be alive. The [D] party is has become satanic." QQ
Not sure you're going to HEAVEN? Then click on the following video link: "Jesus said, You Must Be Born Again."
Join us in Prayer & Fasting, Mondays at 12:00 noon Pacific Time every week. Pray for the church to wake up and take her place in the battle. Pray for the leaders of our country (your country and the leaders of the world), that God would accomplish His purpose and plan. To learn more, go to: Humble Heart: Prayer & Fasting at DaleBlack.org.  Please email and let us know you are joining this powerful group of intercessors.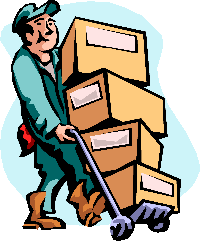 Thank you, brothers and sisters for your wonderful support. Please be patient with our lack of email and phone call responses. The move is FAR from over. We do not have a functioning office yet and very little help, so we are moving forward everyday but, whew… it is taking a long time to get established. Thank the Lord for answered prayers and please know that we would love to see you in person so plan on making a visit when you can.
The new Ministry address is: 2005 Ironwood Pkwy, #105, Coeur d'Alene, ID 83814. 
.
Would you like to partner with Dale & Paula?
You can be part of sharing the gospel of Jesus to save, heal and deliver worldwide. You can help support building up believers in their faith.
Learn the benefits of DBM Partnership
*If you would like to DONATE to help the gospel go forward, you can give ONLINE or by MAIL. To give online, click on the DONATE button above. If you prefer to give with Check or Money Order, please make your donation payable to: Dale Black Ministries * 2005 Ironwood Pkwy, Suite #105, Coeur d'Alene, ID 83814. To make a donation or place an order by phone, call: 951-526-2101 and leave a message. Someone from our volunteer staff will call you back. Thank you very much, and may God's blessings be upon you and your family.