Feel free to watch the "discussion" video of Paula and I in an unedited discussion about decisions many pastors are faced with about whether to worship God (open the church and gather together), or obey the local state government mandates. But I sense it equally important to write to you with a word of encouragement.
With a quick glance at world news (not fake news), it is tempting to become discouraged. But today I present you with a challenge… regardless of what is happening in your life, I encourage you NOT to allow discouragement and despair to rob you of the wonderful future God has prepared for you. Regardless of how severe or distressing your situation might be, the current pain you may be experiencing will pass. Don't give up!
Let me share a true experience. For decades I often flew television and movie personalities just about anywhere an airplane could land. One woman who was on daily TV shared that at one time she had been so depressed she seldom got out of bed. Her husband was distressed because he didn't know how to help. One day, after years of debilitating depression, she heard a minister on TV quote a verse, which became a promise to her from God. That promise changed her heart. That verse changed her thinking. She knew instantly she had found her answer. The severe depression which had lasted for years and taken her to the edge of suicide was suddenly gone.
Let's look at this wonderful principle from the Bible. "Now David was greatly distressed, for the people spoke of stoning him, because the soul of all the people was grieved, every man for his sons and his daughters. But David strengthened himself in the Lord his God." (1 Samuel 30:6 NKJV)
Let's all learn from this awesome scripture to do as David did. Encourage yourself in God. Strengthen yourself in the Lord. You can readily do this by turning to the Word of God and focusing on Who God is and what He has already done in your life. Open your Bible… open your heart, and read what God is saying. Ask God to open your spiritual eyes before reading. Let me suggest you start in the gospel of John and read a few chapters. Then go back and look at the Psalms and some of the Proverbs. Tune into some of your favorite faith-building audio CDs or online messages and listen to them again. Go back and re-read books that have strengthened you in the past. Re-strengthen your spirit. Don't wait for someone to come along to offer you special encouragement… encourage yourself.
Depression quickly becomes empowered by an evil spirit which drives you further into despair. If you have been depressed for more than a few days, then you are most likely now dealing with a spirit and must overcome with the authority of Jesus and the word of God. You must choose and then take action.
Strengthen yourself! IN THE LORD
Pick yourself up out of your distress. Say this: "I command you–spirit of depression–in the name of Jesus to be gone. I choose life… and life abundantly through Jesus Christ my Lord." You must speak these words with authority. You must mean it in your heart. Choose to ignore your emotions and speak truth in line with God's Word.
God said in Deuteronomy 30:19, "I call heaven and earth as witnesses today against you, that I have set before you life and death, blessing and cursing; therefore choose life, that both you and your descendants may live;"  You must make a spiritual choice to agree with God in spite of your emotions. Remember, Satan has access to our mind through our thoughts as well as through our emotions. We must be willing to move the battle out of the emotional into the spiritual realm where God has dominion and we have the ability to use the authority of Jesus–which is superior to Satan's strategies.
You can either stay distressed or you can be of good cheer. You get to choose. Which is it?" If your head drops, pull it back up and say, "No, that's the wrong choice. I'm going to be of good cheer. I'm not going to let this situation defeat me, my family or my business. "If God is for me… who can be against me?"
Reach down into your spirit and start again to draw on the faith that abides inside of you. Speak to yourself out loud. Say, "I'm not going to give up. I'm not a quitter, I'm a born-again winner through Christ. I've been reborn with the nature of God. I am not defeated. I am an overcomer. The battle is not even mine, it IS the Lord's."
Strengthen yourself and ultimate victory is yours!
Healing is yours. Turn to God AND do all that is practical for your health. Remember, if God is for you, who can be against you? Don't give up. Don't quit. You're a reborn winner and God has already determined that it is His will for you to be well and also to be victorious. You must get into agreement with Him. It doesn't mean you won't have to fight, but God has equipped you to win every battle. Do what you know in your heart is right… fight to win. Persevere to overcome. "If God is for us, who can be [successful] against us?" Romans 8:31 AMP
Inside of you is the life and nature of God, therefore, choose to be victorious in every situation. In difficult times… you can be certain that God will work it for good… if you place your trust in Him and move forward in agreement with Him. "And we know [with great confidence] that God [Who is deeply concerned about us] causes all things to work together [as a plan] for good for those who love God, to those who are called according to His plan and purpose." Romans 8:28 AMP
So be God's representative and don't give up. Be a reflection of the One Who saved you and gave His life for you. Let His life shine through you when it's the toughest and His victory will win out. Let your life be a testimony of God's word and ways. It's not how we start the race that is most critical. It's how you and I finish the race that is most important.
You may enjoy the video that accompanies this blog. It is a 'discussion' on worshipping God or obeying state law. To see all videos click on the WATCH / READ button at the top of this website.
With God nothing is impossible.
Dale & Paula Black 
What Others Are Saying:
  "I love you ♥️Thank you so much for sharing your story. You helped this this lonely soul so much . God bless you. Please never stop sharing, helping the lost, you helped me and I'm so Grateful . You can see God working through you to save others please never stop . God bless" – Jennifer
  "What a wonderful word! The Lord has been highlighting this passage to me within the past week." – Hilda
  "Thank you! I think this was for me! May our heavenly Father keep you and bless you!" – Anne
  "I am a new born-again Christian and 99% of my family are not and not strong in The Lord. But I know for a fact that they will never get the vaccine! I will fight and make sure the politicians or whoever it is, that's making this happen, that I, my family and my friends and their family will NEVER TAKE THE VACCINE! So I'm sure that's going to mean war! But if God is for us, who can be against us, brothers and sisters!! God bless you Dale & please keep us posted on what's happening & going to happen!" – DOC
    "Most excellent presentation. Thank you God in Jesus name! May we continue always to endure to the end and to worship you in spirit and in truth. Hallelujah!" – Becky
Not sure you're going to HEAVEN? Then click on the following video link: "Jesus said, You Must Be Born Again."
Join us in Prayer & Fasting, Mondays at 12:00 noon Pacific Time every week. To learn more, go to: Humble Heart: Prayer & Fasting at DaleBlack.org.  Please email and let us know you are joining this powerful group of intercessors.
Coeur d'Alene Lake Cruise – ALL are invited. Saturday, October 3rd at 2:30 Dale & Paula and Kara will be hosting a Coeur d'Alene Lake Cruise. If you would like to be part of this special event, please DO join us. Dale & Paula would love the opportunity to get personally acquainted with you. For more information or to purchase a ticket (approx. $28 pp) call at 951-526-2101 with your message. Someone will call you back. See you there!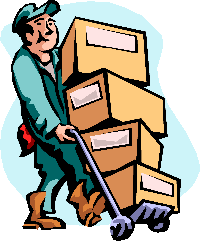 Thank you, brothers and sisters for your wonderful support. We thank the Lord for answered prayers in our successful relocation. Please know that we would love to see you in person so plan on making a visit when you can. We'll be releasing a final report on the Relocation Project later this week.
The NEW Ministry MAILING address is: DBM * P.O. Box 2841, Hayden, ID 83835. 
.
Would you like to partner with Dale & Paula?
You can be part of sharing the gospel of Jesus to save, heal and deliver worldwide. You can help support building up believers in their faith.
Learn the benefits of DBM Partnership
*If you would like to DONATE to help the gospel go forward, you can give ONLINE or by MAIL. To give online, click on the DONATE button above. If you prefer to give with Check or Money Order, please make your donation payable to (NEW Mailing Address): Dale Black Ministries (DBM) *  P.O. Box 2841, Hayden, ID 83835. To make a donation or place an order by phone, call: 951-526-2101 and leave a message. Someone from our volunteer staff will call you back. Thank you very much, and may God's blessings be upon you and your family.